Mercedes Citan Van Racks and Bars
---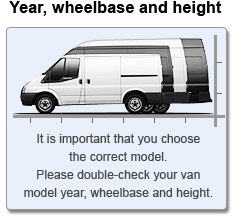 Please select your Mercedes Citan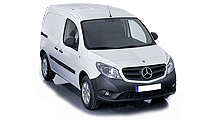 VAN-RACKS stock Mercedes Citan van roof racks, van roof bars and van accessories.
We sell a full range of commercial roof systems for the Mercedes Citan van, with two and three roof bar systems. For more substantial capacity, we also offer full length steel and aluminium roof racks.
Rhino Products produce a market leading range, focused on making the job easier through innovative design done in house in North Wales. They are specialists in producing lighter weight aluminium racks and bars as well as the traditional steel.
V.C. Saunders are probably the longest established commercial roof rack manufacturer in the UK, having celebrated 60 years in business in 2014, and produce really high quality, heavy duty, traditional racks and bars from their Wimbledon headquarters.
Cruzber is Spain's largest commercial roof bar and roof rack manufacturer, founded in 1963. It specialises in the mid-market sector, and sells most of its products under the CRUZ brand label, including their commercial roof bar and rack systems. CRUZ branded products are well made and good value.
Van specific accessories to go with the bar and racks systems such as rear door ladders, rollers, and SafeStep rear steps, will be listed as options at the bottom of the bar or rack page where applicable. Other accessories such as pipe carriers, ladder clamps, and load stops will be listed too, but can also be found in the main menu on the left.
We have been selling commercial bar systems for the Mercedes Citan, made by Saunders, Rhino, and Cruz, for many years and are confident that the goods you select will provide years of service in helping you and your van get the job done.
Prices shown exclude VAT.