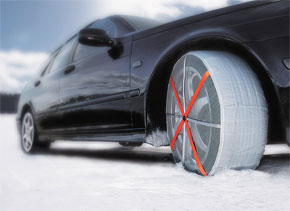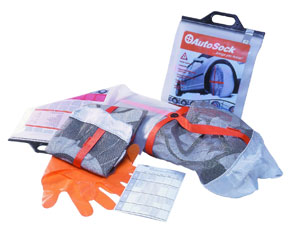 AutoSock are textile 'socks' which are pulled over the driving wheels of vehicles which need extra grip on ice or snow, before or after they've got stuck. The grip is achieved through friction, using specially developed hard wearing textiles. There's only one possible way to fit AutoSock, so no special training is needed. AutoSock are supplied in pairs, are reusable time and again, weigh less than 1kg, and take up minimal space - a packet of AutoSock is about the size of a folded shirt. There are sizes for most vehicle tyres, from cars to trucks and buses.
They can be used on vehicle / tyre combinations that have a "No fit" for metal snowchains, and are compatible with all electronic stability systems. See autosock.co.uk for more information.
We are the UK and Irish distributors for AutoSock.