AutoSock make an immediate and extraordinary difference. Most people are not only surprised but astonished at the difference they make. They even pick up where winter tyres lose grip.
A Gleaner Oil tanker driver who was delivering oil to an elderly customer in harsh winter conditions wrote "It's down to the driver's discretion as and when to use them but they certainly gave me confidence and thereby reduced the stress levels related to our industry when we are operating in these extreme winter conditions."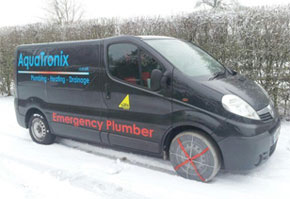 Businesses which need to travel to customers' premises as part of their trade are very likely to lose business if it snows, so thinking about how the business will cope in snowy weather is a strategic issue. This includes getting your key staff to work.